Architectural Shingles Provide Design Versatility and Long-Term Value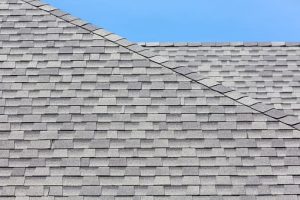 Architectural shingles – or designer shingles – have been rising in popularity for new roofs since the '70s. These are a high-end alternative to traditional asphalt shingles, wood shingles, or slate shingles.
While they are a little more expensive than three-tab shingles, these high-quality materials add resale value to a home by their greater wind resistance, longer warranties, and design versatility.
Whether your next home improvement project includes replacing, installing, or repairing architectural shingles, here's what you need to know:
Varieties of Architectural Roofing Shingles
One of the draws of designer roof shingles is the many design and shape options. You can mix and match these choices so your home has enhanced curb appeal once your new roof is installed.
3D shingles, for instance, are a type of shingle designed to mimic cedarwood and shake. There are also many shingle colors, sizes, and style options for architectural shingles. These roofing materials are often chosen to round the design of a home.
To ensure the longevity of your shingle roof, you'll want to look for a residential roofing contractor like Wildwood Roofing that provides only premium shingles – CertainTeed and GAF are some of the best manufacturers available. While subpar roofing products allow some contractors to provide a lower quote, they will not provide the same level of protection nor will they last as long.
Replacing and Installing Architectural Shingles
As with any roof replacement or installation, installing architectural shingles is highly technical and is best left to the professional roofers.
While 3 tab shingles are a standard size and shape, the size and shape of designer shingles can vary widely. An experienced roofing contractor will easily be able to ascertain which technique will work best for your particular 3D shingles (also referred to as dimensional shingles).
Of course, the installation process is a long and arduous one. First, the roofing contractor must remove any broken designer shingles and debris. Then they'll prepare the roof deck for installation and lay roofing felt. Replacing architectural shingles is the next step, followed by cleaning up the job site. For more information on installing and replacing architectural shingles, be sure to visit our roof installation page.
Factors Affecting the Cost of Dimensional Shingles
Designer shingles are slightly pricier than your standard asphalt shingle. Designer shingles do, however, add more value to your home, making the slight price increase worth it.
While asphalt shingles typically carry a 15-30 year warranty, architectural shingles sometimes carry a "lifetime warranty." Additionally, asphalt roofing is outfitted to withstand about 60 mph winds while 3D shingles can withstand high winds up to 120 mph winds. So, while the upfront costs for materials are substantially higher than asphalt shingles, the lifetime cost for a designer shingle roofing system can sometimes be significantly less.
As far as installation costs go, the size and pitch, or slope, of your roof will affect the cost of installing architectural shingles. The rule of thumb is the steeper the roof, the more expensive the installation due to increased insurance costs.
Trusted St. Louis Roofing Services
Wildwood Roofing & Construction has been completing residential roof repair and commercial roofing projects for years and we are proud of each of our roof restoration projects. We know that every St. Louis roof repair project is different, which is why we have years of experience providing our clients with an in-depth and free estimate. Our licensed estimator will provide you with an honest and accurate quote for your residential roof repair.
Wildwood Roofing & Construction has built its reputation by focusing on developing 3 key traits:
Technique
Experience
Customer Service
We proudly service Saint Louis and the surrounding area – including Town & Country, House Springs, Glendale, Glencoe, Eureka, Olivette, Ellisville, Ladue, and southern Illinois – with these 3 principles guiding our every move. Taken together, they create a trifecta of customer satisfaction that many St. Louis roofing companies simply cannot compete with.
Contact us today for a free, no-pressure roof inspection. We'll guide you through exactly what's needed to make your roof serviceable again, and work alongside any insurance claims you need assistance with.